At the recent AGM, Life and Associate memberships were awarded by South Island Rowing to acknowledge three dedicated volunteers. Below are their respective citations outlining their significant contributions.
Peter & Verna McIver
Peter McIver's first involvement with South Island Rowing was back in the Project days when he was working for the Ministry and Lake Ruataniwha together with the rowing course infrastructure was being built. Following the closure of the project Peter continued to lend a hand to the likes of Ted Lindstrom and Spot Saul during the early years and development of South Island Rowing.
Peter and Verna became more actively involved with South Island Rowing again in 1994 when the Twizel Rowing Club was formed; and have continued their association with SIR right up until the present day.
I think it would be fair to say that there isn't much that Peter hasn't done around the complex over the years; and Verna has been a stalwart in the kitchen and café with a good number of other volunteers at regattas for some time. Verna was also there to lend a hand in the kitchen when Cath & Trev put on weddings during their time as managers.
South Island Rowing would like to recognise the many years of service by Peter & Verna with the award of Life Membership to Peter and Associate Membership to Verna.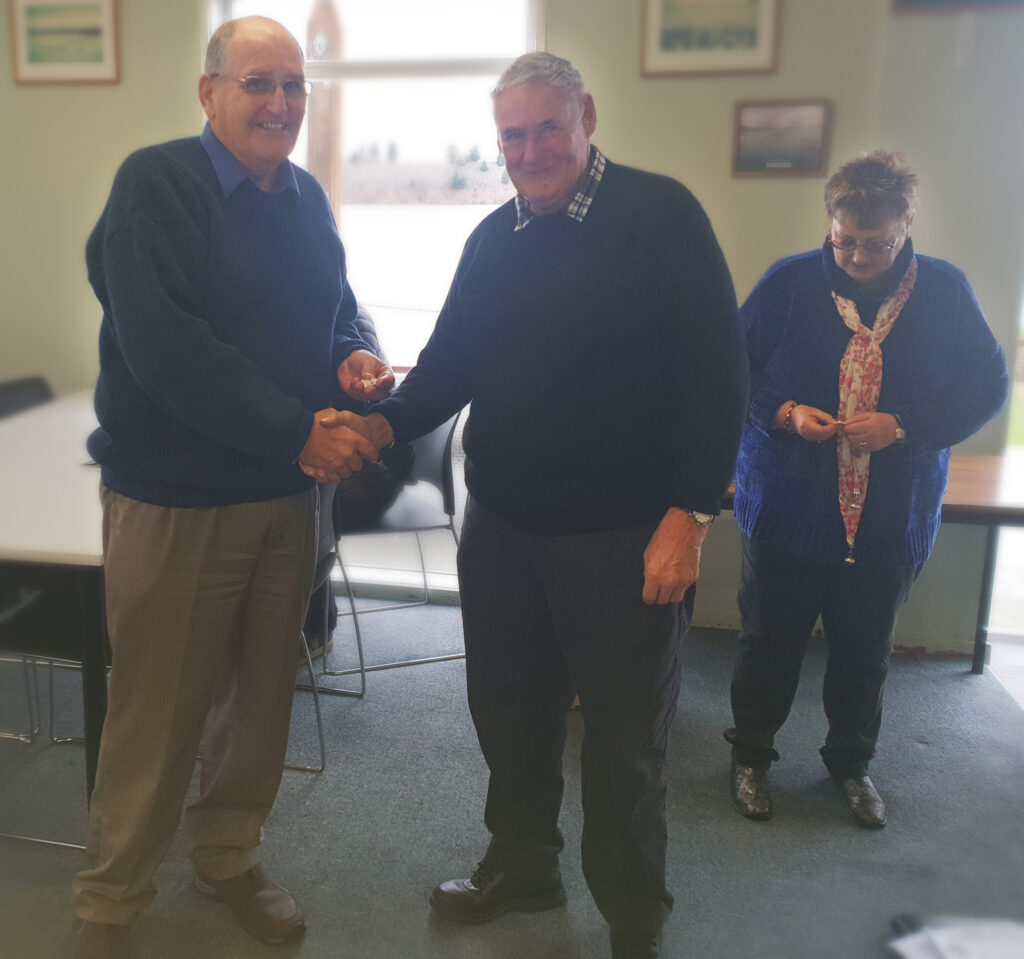 Ivan Sutherland
It is with pride that the Marlborough Rowing Association wish to recommend Ivan Sutherland  be awarded South Island Rowing Life Membership.
Ivan's involvement in our sport is estimated at 50 years. Beginning as a Novice rower for Wairau Rowing Club in the early 70's Ivan went on to win many Elite National titles.
As an outstanding athlete Ivan has represented New Zealand in crewed boats. He was successful in medalling at two World Championships and was a Bronze medallist at the 1976 Montreal Olympic Games.
After his retirement from competitive rowing Ivan was quick to take up coaching and increased his involvement in the administration of rowing at both a local and national level. He served Rowing New Zealand as a Selector from 1985 to 1997 and a National Team Manager spanning two Olympics.
Ivan's Rowing and administration experience is extensive:
He is the current Wairau Rowing Club President, a position he has held for over 30 years.
He has served as Chairman of the Marlborough Rowing Association.
He is the past Chairman of the South Island Rowing Board
He is the current long standing Chairman for the New Zealand Rowing Foundation
He has served as Chairman of Rowing New Zealand's Board and for this in 2010 he was awarded a Life Membership of Rowing New Zealand.
Ivan's achievements were also recognised in 2011 when he was awarded "Member of the New Zealand Order of Merit" for services to Rowing and Viticulture.
This brings us to his South Island Rowing involvement:
Ivan has always had a lot of respect for South Island Rowing and the way it has developed over many years.
In 2014 all four South Island Associations elected to change the governance structure of South Island Rowing to the current Board structure. Ivan was appointed onto the South Island Rowing Board by the Marlborough Rowing Association. Ivan was duly elected as the Chairman by the Board and served an outstanding 5 year term.
Ivan brought a vast wealth of experience to the Board with his business knowledge and a deep understanding of rowing and its values. The rowing facilities at Lake Ruataniwha have greatly improved under Ivan's leadership  and  a big part of his vision has been to focus on a quality rowing experience for all who visit the complex.
During Ivan's term on the Board, South Island Rowing underwent a major overhaul of the Wastewater System connecting the sewerage and wastewater to the town system. This was a million dollar project that spanned two and a half years. Ivan was heavily involved with the financial management, a driver in raising the funds, working very closely with other Board members, South Island Rowing staff, sponsors, Local Bodies and funders to get the job done.
Since retiring from the Board in 2019 Ivan has remained involved with South Island Rowing helping out with sponsorship.  He has successfully followed through with our main sponsor, Meridian Energy to ensure future operational funding contracts are in place.
The Marlborough Rowing Association is very grateful for Ivan's voluntary input into South Island Rowing and see him as a worthy recipient of South Island Rowing Life Membership.
Thank you.
David Henry,
On behalf of the Marlborough Rowing Association