SIR aims for a controlled and co-operative approach to Health and Safety at Lake Ruataniwha. Safety is the responsibility of all members of the rowing community, including athletes, coxswains, coaches, officials, volunteers and spectators. Please ensure you are familiar with the following safety information before visiting the Meridian Rowing Centre.
---
Important Safety Notices from SIR
Using the SIR Facilities outside of Regattas:
Planning a training camp at Lake Ruataniwha? All rowing teams MUST check in with the complex custodian prior to or on arrival at the SIR complex.
Head to the Training page for further information on safety notices while training.

Safe use of the SIR Facilities during Regattas:

Regattas Run Under the Traffic Light System (updated 22 Jan 2022):
Site Safety
Please control your speed when driving and obey road signage
Please do not ignore, alter or shift any safety signage or barriers
Please report any damage to the Regatta Secretary
Please report any Health & Safety issues to the Regatta Secretary
The waterfront road should be treated as such. Pedestrians should be aware of cycles, particularly when coming and going from tent sites.
Rubbish
Please use the bins provided and be prepared to take your rubbish with you
Please do not bring your rubbish to the complex use the Council facility on Ostler Rd
Dogs
Dogs are allowed in the Rowing Complex during Regattas ON LEASH ONLY. You must pick up after your dog and ensure it is under your FULL CONTROL at all times.
Coaches and Crews
Before racing you need to ensure that:
Your representative Safety Officer has attended the Safety Briefing and shared the information with your Club/School members
Confirm the name and contact details of the Safety Officer on site
Confirm the name and contact details of the Head Coach on site
You are familiar with the following:

Maritime Safety Rule Part 91: Navigation Safety Rules
Environment Canterbury: Navigation Safety Bylaw 2106
Rowing New Zealand: Water Safety Code 2016
South Island Rowing: Safety & Risk Management Plan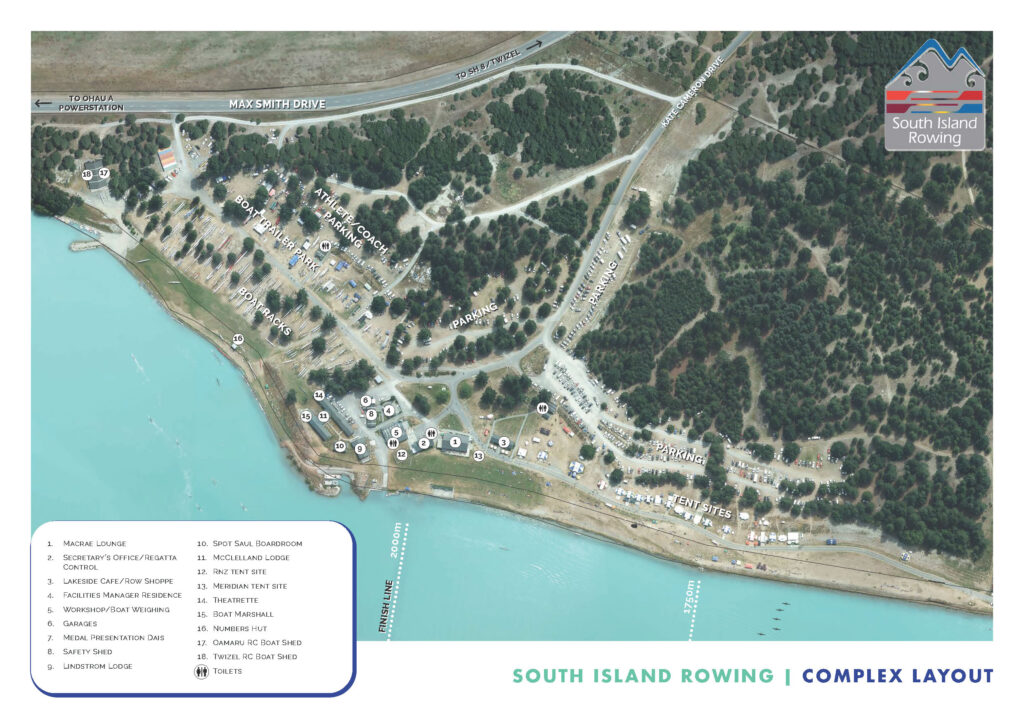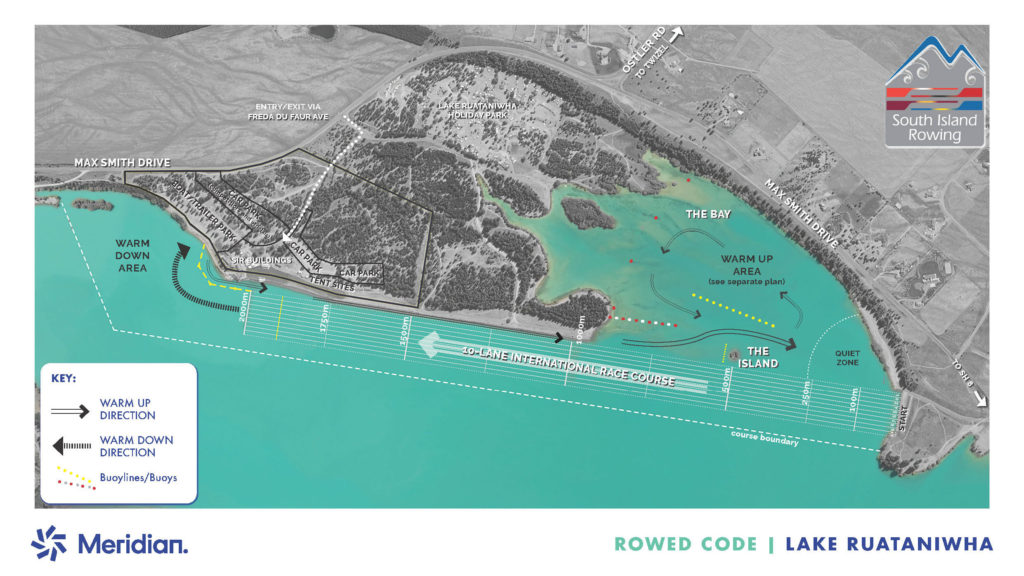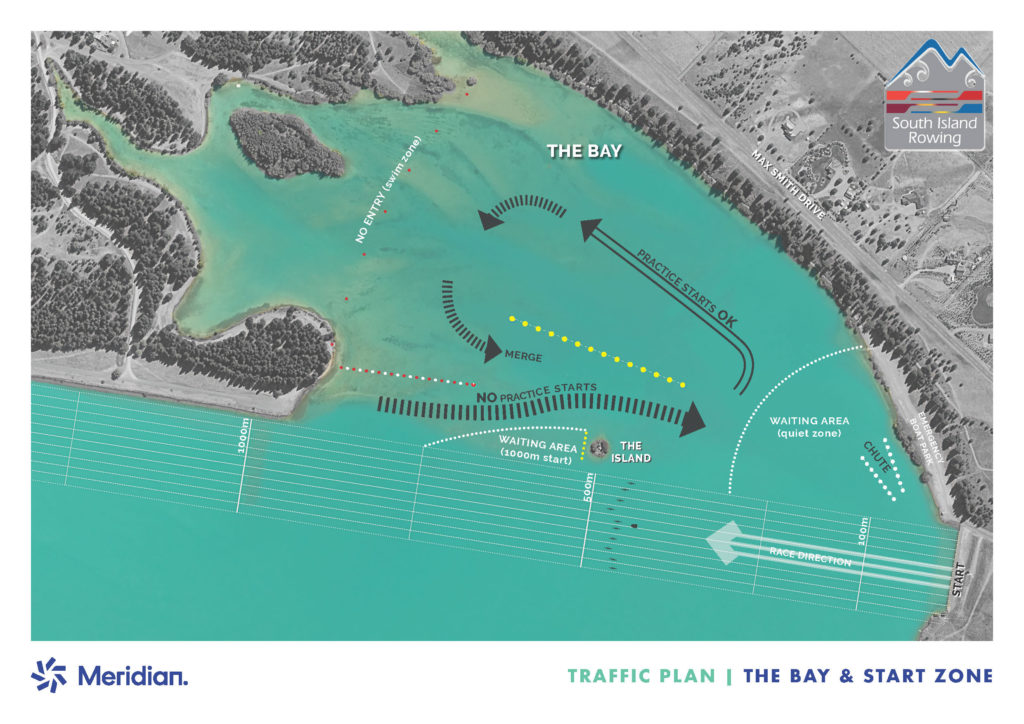 ---
Have you seen and accident or incident?
You must report any accident, incident or serious harm injury (legally defined as a "mishap") to Maritime New Zealand as soon as practicable after it occurs. Refer to Maritime NZ FAQ's about accident reporting.
---
Meridian Energy Hydro Power Stations
Safety signage and safety barriers is been installed on and around Meridian's hydro structures at Lake Ruataniwha and in the Upper Waitaki area. Please observe the following safety reminders from Meridian Energy when visiting the region:
Comply with all safety signage associated with hydro structures in and around Lake Ruataniwha and in the wider Waitaki area. This includes all dam, canal, control gate, spillway and generation stations.
Public signage including "no entry" and "no swimming" notifications are in place to protect the public.
Please keep safe during your visit to beautiful Lake Ruataniwha and Waitaki Valley
---
We would like to thank you in advance for your help, cooperation and understanding that the safety of our community is paramount.
---