Anticipation was high for some competitive racing at the Meridian Canterbury Championships, held at Lake Ruataniwha on 16th – 17th of January with record entries following the poor weather of Otago Champs and a long summer break from racing for athletes.
However, for the first time in over a fortnight, teams awoke to fog on the lake. After a half hour delay racing was able to commence on perfect water, then as the fog burned off the temperature quickly rose into the thirties with no wind at all.
Crews were primed for racing and this was evident from the very first race of the day in the Girls U17 8+. The photo finish camera was necessary to confirm the first three place getters, with Rangi Ruru's #2 crew snaffling the win 0.34s ahead of their teammates in the Rangi Ruru #1 crew and less than a second back to the Christchurch Girls' High crew in third. Sunday started wet but with flat water. As the rain stopped the wind arrived making the 2000m start zone impossible so Race Officials made the call to move to 1000m racing. More races were completed but the wind steadily increased and racing was abandoned at approximately 12.45pm.
A highlight of the regatta were some very close eights races at the end of the day on Saturday afternoon. This was a great spectacle and included well contested 500m sprint races in the 50/50 mixed eights after a long and very hot day.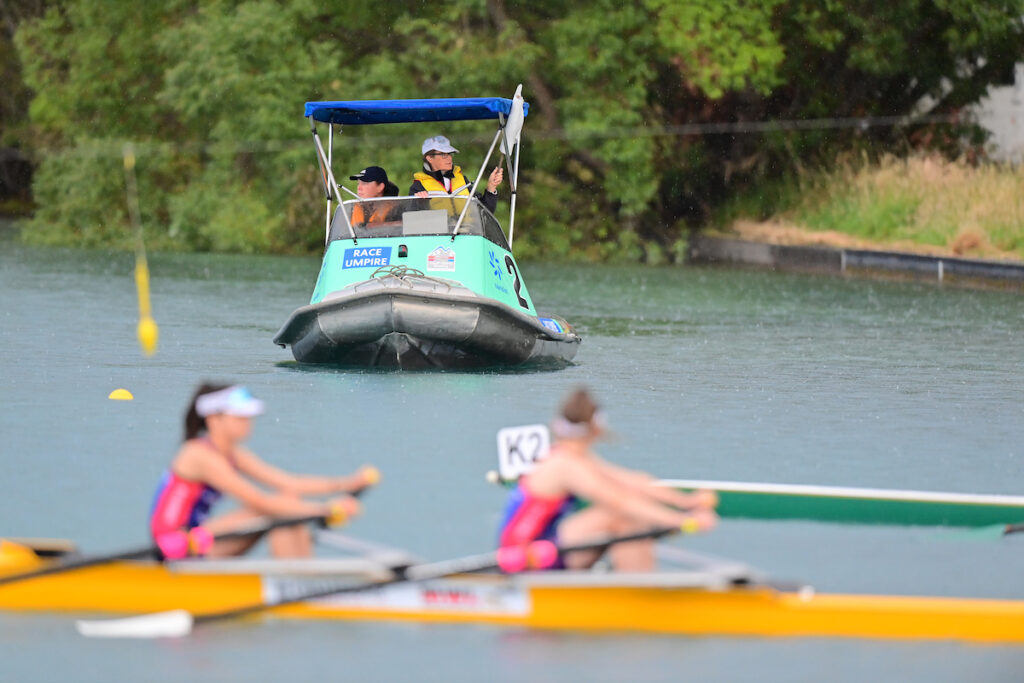 Over the course of the weekend, loyal SIR volunteer Helen Steven was awarded New Zealand Rowing Association Volunteer of the Year. Helen is and always has been one of Canterbury's unseen volunteers; working away behind the scenes as part of the regatta's crew. Her involvement began when the last New Zealand Rowing Championships were held at Lake Waihola in 1982. She then continued on with the champs held in 1985 when Lake Ruataniwha came to fruition where she became an integral part of the catering team.
Since then, Helen has worked at every regatta, every season either in the kitchen, clothing shop or Lakeside Cafe. Regattas could not be run without the huge number of volunteers that work behind the scenes to make them so successful. Helen's long history with the sport shows just how dedicated our volunteers are, and we are justifiably proud of Helen's service to rowing.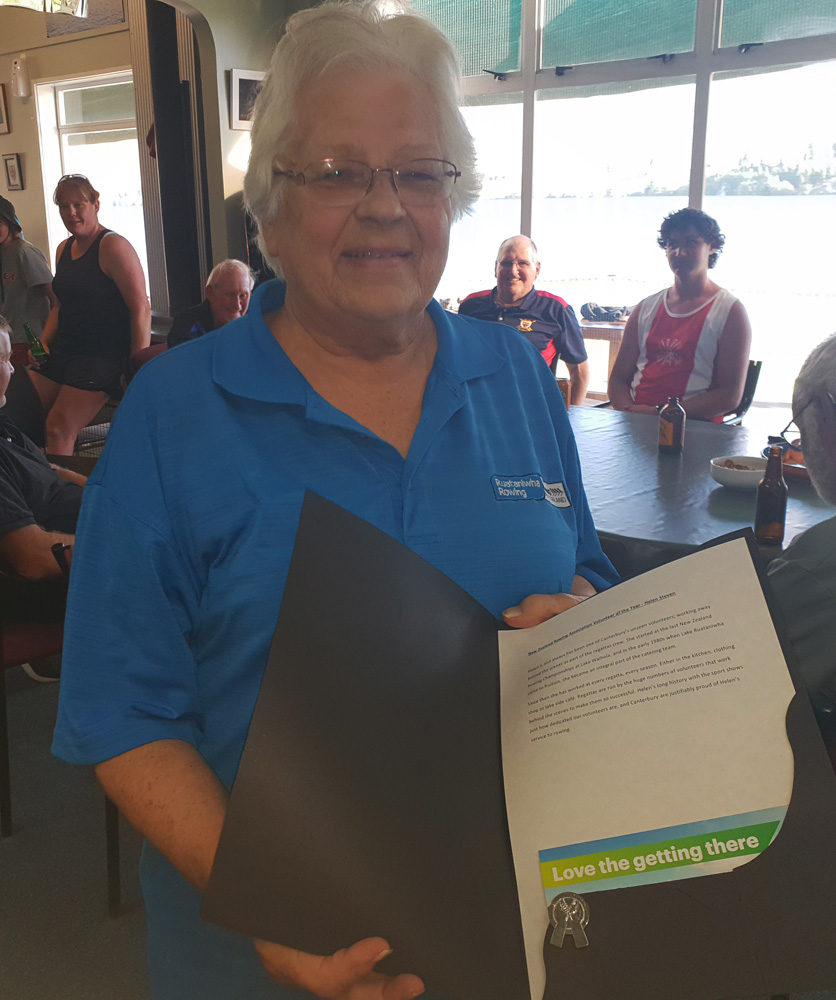 Words supplied.