South Island Rowing is very pleased to award Life Membership to the following long-standing and dedicated volunteers: Helen Steven (CRA), John O'Connor (SIR), Irene Wilson (ORA) and Royce Wilson (ORA).
Associate membership has also been awarded to Pat Cooney (SIR), Mike Hennessey (CRA), Brian Neill (CRA). Medals were also awarded to Marion Palmer, first aid service provider and David Morris- Bamber, SIR boat holder co-ordinator.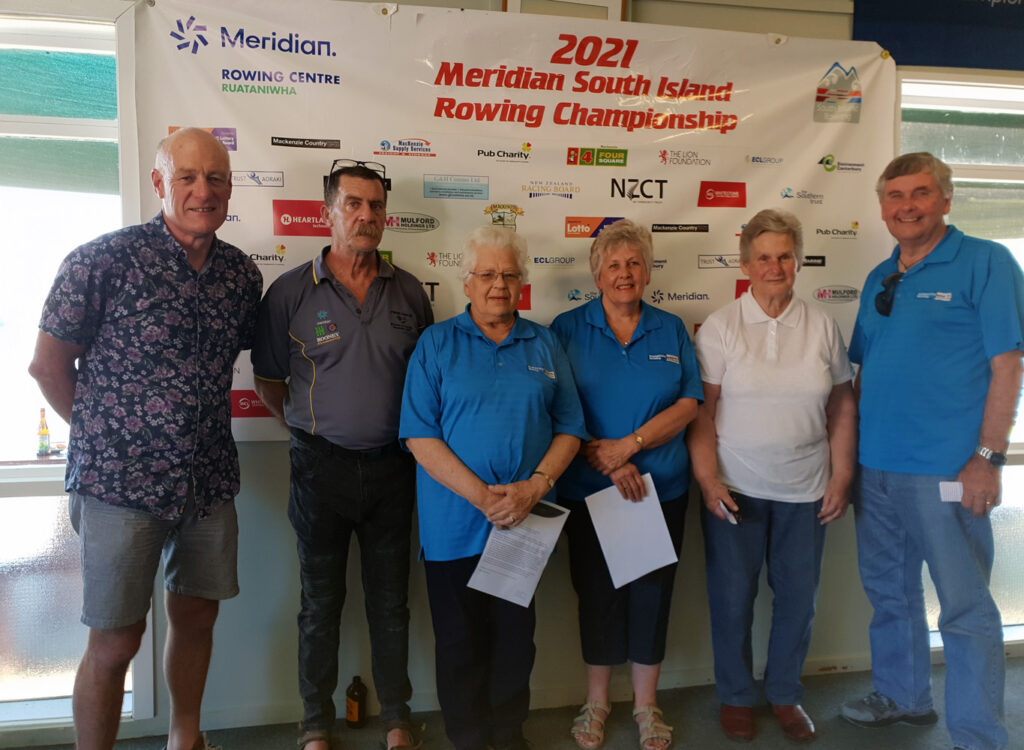 Life membership is not an automatic progression based on the number of years a person has been a financial member, but on special service to the rowing community or to the furtherance of the objectives of South Island Rowing. The rowing community is privileged to have the involvement of these individuals over a significant number of years and we are proud to acknowledge this contribution with Life and Associate Memberships respectively.
See the full list of South Island Rowing Life Members on our About page.