In 100 years of regattas, only two World Wars have affected the running of our National Rowing Championships… until now. For the first two days of this years Championships rowers stood on the edges of Lake Ruataniwha, locked out of our complex and left gazing at the glassy water. Luckily, we had the shift to Level 1 which was needed for the regatta to go ahead and a new 3 day condensed programme of racing was able to be implemented. SIR would like to thank the whole rowing community, the Sponsors, Volunteers, Race Officials, Competitors and Supporters for their patience and support in spite of the challenging circumstances.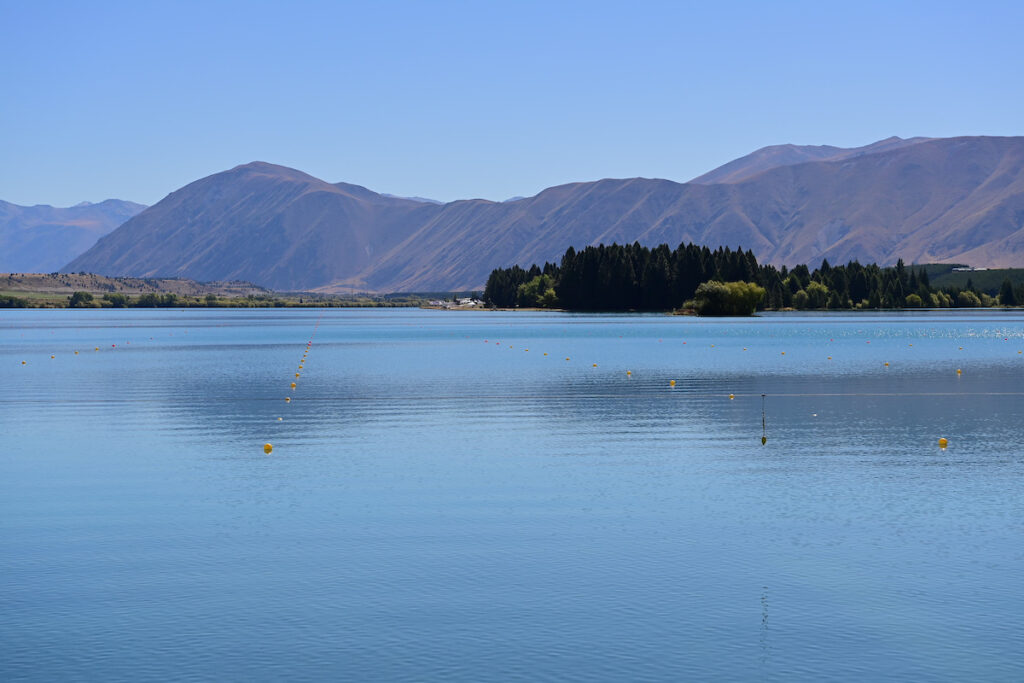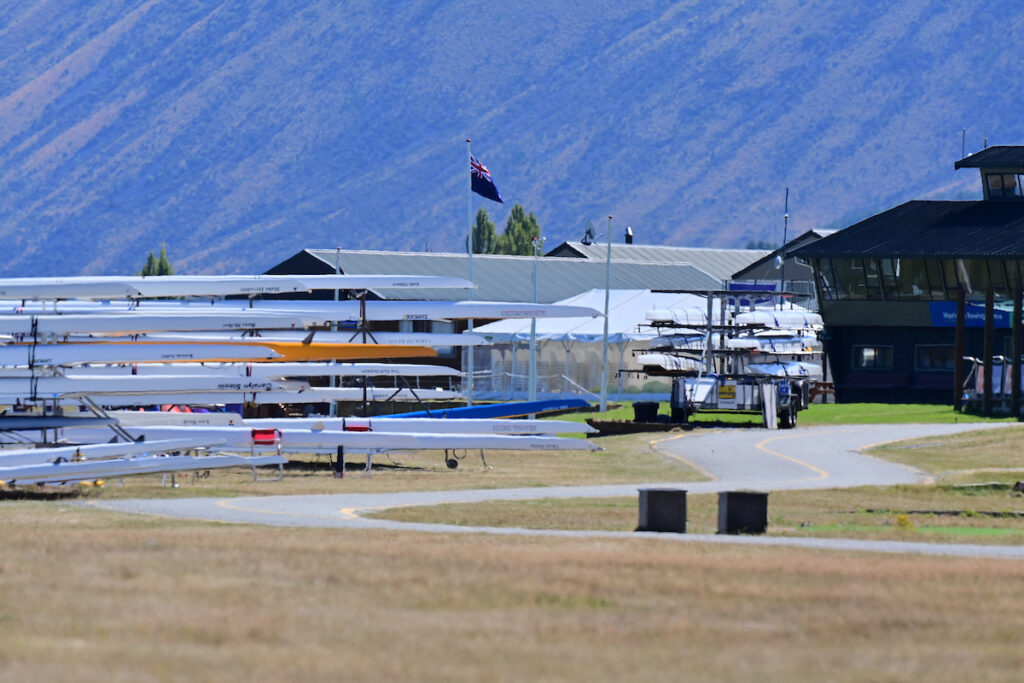 The regatta itself was a roaring success, with absolutely impeccable water conditions. Some of the highlight events included the Mens Premier 1x and Womens Premier 1x. The local wildlife proved a menace, causing a protest in the Womens' race and a 10min hold-up before the ducks were clear of the start zone and the Mens' race could be sent down the course. Waikato RPC's Brooke Donoghue claimed the gold in a very tight finish, with a 0.19sec margin back to Emma Twigg (WRPC). The Mens' event was won by Jack Lopas (Southern RPC), wearing Canterbury Rowing Club colours and putting on a great performance, laying down the challenge to current NZ Elite team members.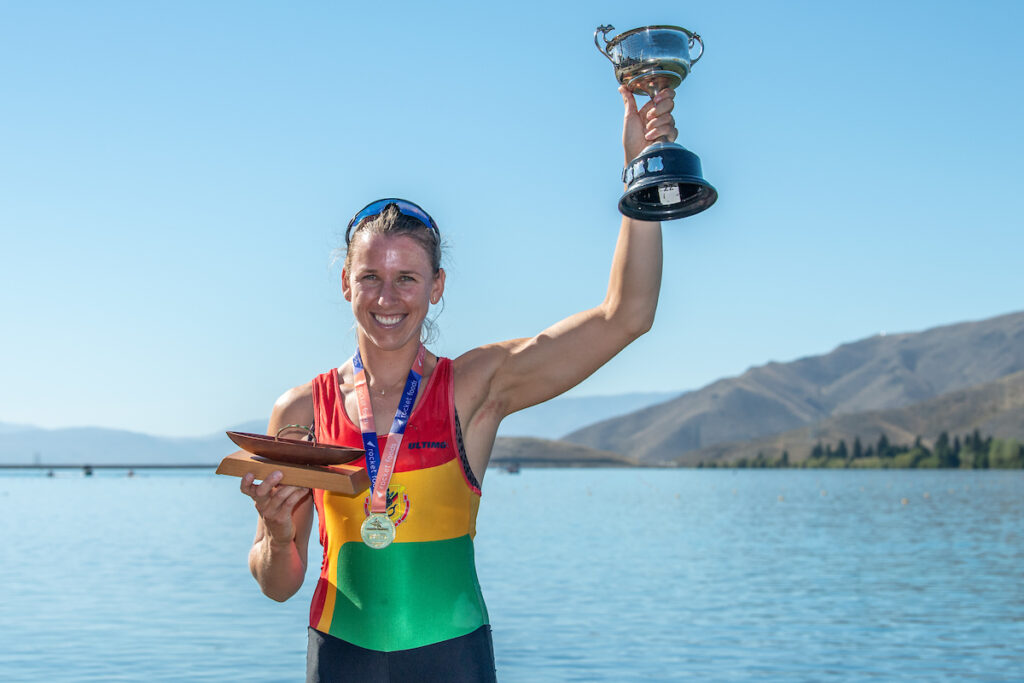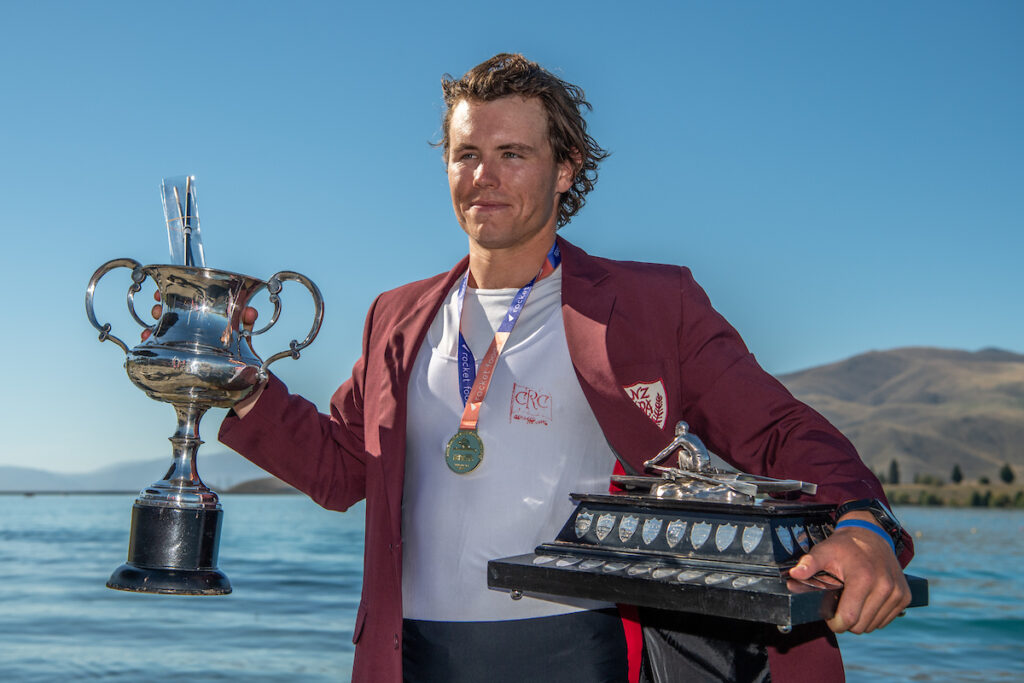 Boat holders were able to enjoy the freshly installed trolley rails in four of the lanes. Manufactured on site and installed by a dedicated team of 4-5 volunteers, the remainder of rails will be replaced of the winter as part of ongoing upgrades to the course.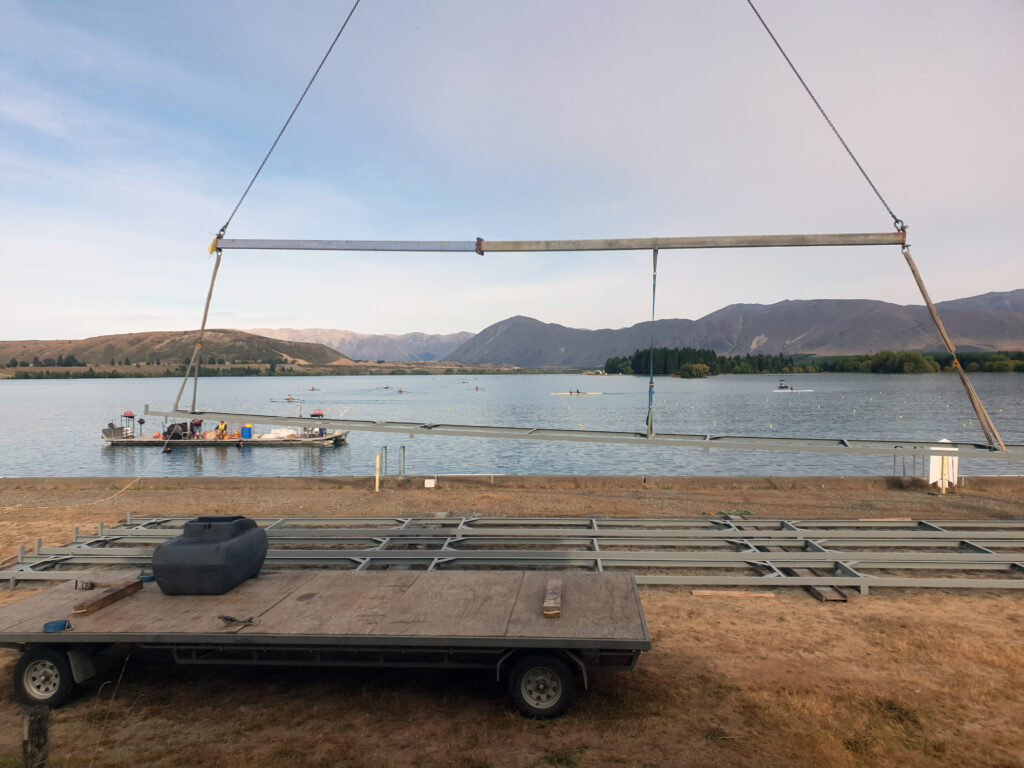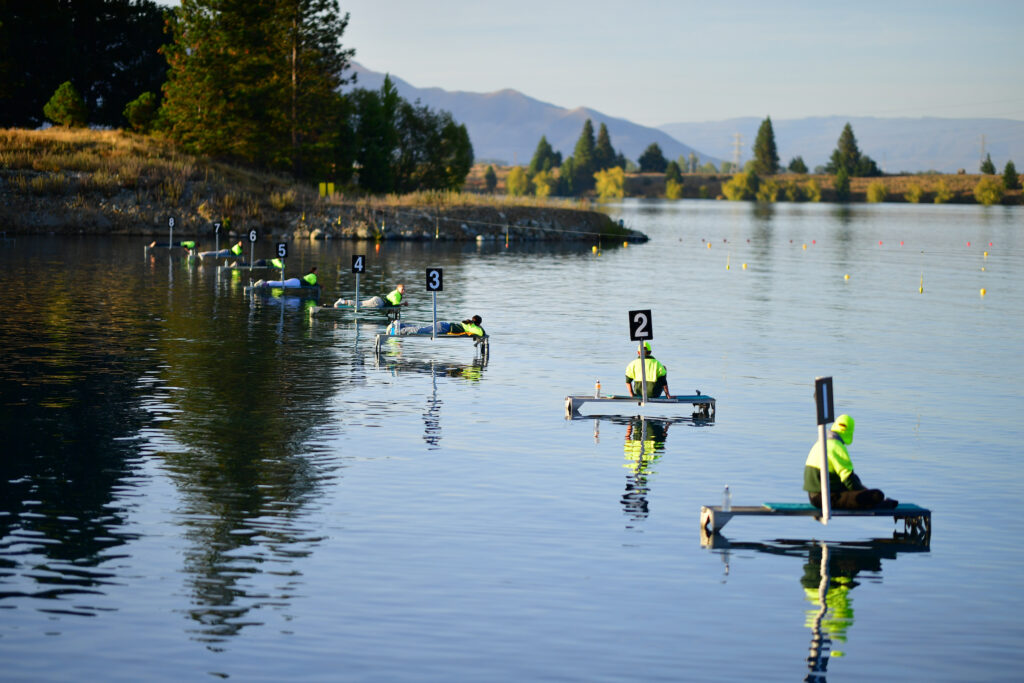 Congratulations to all of the competitors for your efforts this season, and to our new National Champions. We look forward to welcoming you all back to the Meridian Rowing Centre at Lake Ruataniwha again next season!