300 Athletes from 8 Universities gathered at Lake Ruataniwha over Easter for their annual championships.
The weather on Friday refused to co-operate as a southerly front hit the lake and kept the water rough.  As a result, we moved the championship eights to first thing on Saturday morning and what a morning it was. We woke to -3 degrees to watch Waikato University win the Women's Championship 8+ (Tamaki Cup) and Canterbury University win the Men's eight (Hebberley Shield).  Throughout the day, Otago University put up an impressive fight to convincingly win the Ashes overall points trophy.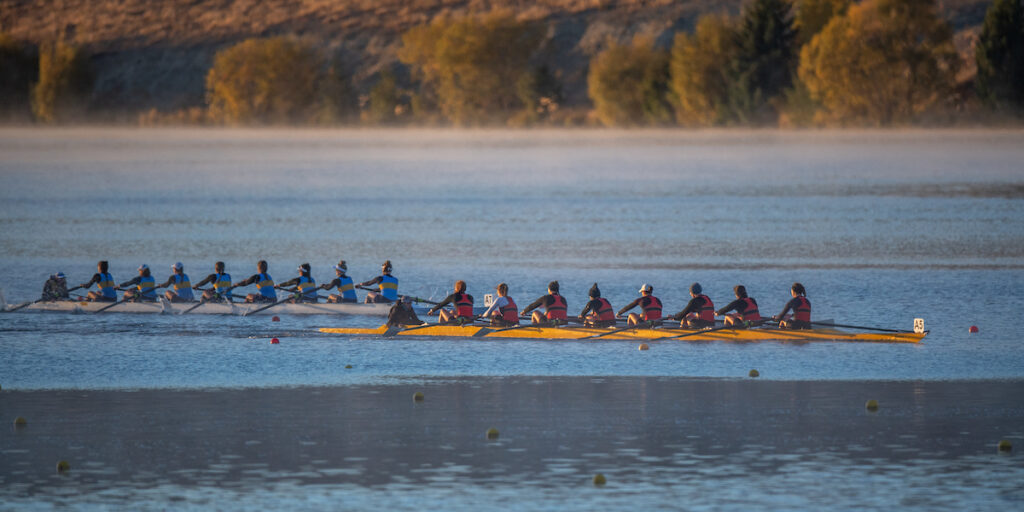 National Tertiary Spirit Medals are awarded to one team at each UTSNZ National Tertiary Championship as decided by the participants of that event. They recognise the team that has displayed the best sportsmanship and captured the spirit of the event. Voting parties include participating teams, event officials and volunteers.  This year Lincoln University were awarded the Spirit Medals of the regatta.
A downside to the regatta was that because the regatta was held on a holiday weekend, we were unable to close the lake. This led to disruption from boat-wash caused by other users of the lake. South Island Rowing give thanks to those boaties who were able to keep their use to each end of the lake on Saturday.
Overall the regatta generated enthusiastic competition, and participants appreciated the repositioning of the boat park to the end of the MacRae Building so that they could watch the racing and cheer for their teams. The coffee shop was well supported and Terina did an amazing job, preparing over 200 barista style coffees excluding those for the volunteers. This amounted to some 36 litres of milk!
Congratulations to all the participants on a successful regatta.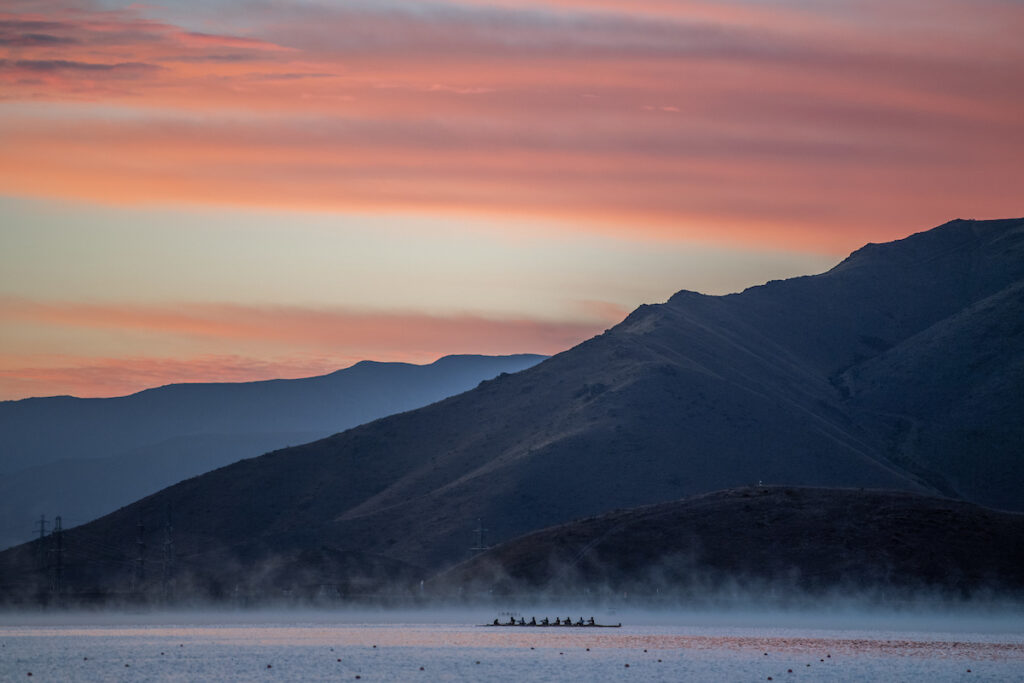 Regatta Report: Chief Umpire Christine Moffat
Photographs: Copyright photo © Steve McArthur / @rowingcelebration www.rowingcelebration.com