Long time SIR volunteer, NZ Race Official and all around star Michele Hawke has been recognised in the New Year Honours for her achievements in gymnastics, having been involved nationally and internationally for almost 50 years.
Michele took the role of Chief Umpire at the recent Canterbury Champs where the team of volunteers and officials took the opportunity to acknowledge her achievement and also the contribution that she makes to our rowing community.
We congratulate Michele and always look forward to her positivity and smiling face at our regattas.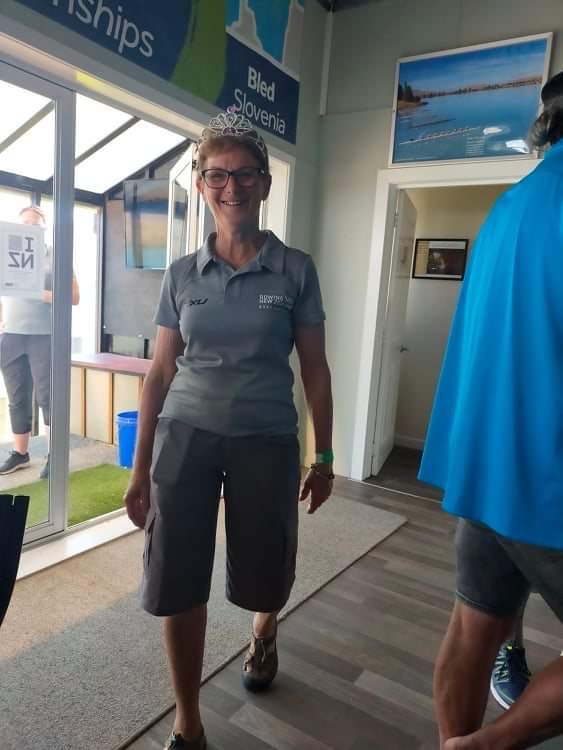 "As you all know Ruataniwha is my happy place and I was uplifted at the cooperation shown by everyone and the happiness around the place.…
…Thank you for the wonderful surprise celebration on Saturday evening with bubbles and a very special cake, in recognition of me being awarded a New Year Honour of Companion of the NZ Order of Merit.
Regards to all Michele Hawke CNZM"