At 9am this Wednesday 28 July, Otago rower Ben Mason will set out on a journey from Auckland in his coastal skiff, raising awareness and funds for a cause which is close to his heart. In 2006, Ben lost his Mum to Breast Cancer.
Losing my mum to Breast Cancer in 2007 has been the biggest impact on my life. I now have, and always will have a strong relationship with cancer for as long as I live. Throughout 2020 there have been so many things go wrong starting with coronavirus, to other things which are more personal. It got me thinking about Mum and how I could turn the year around into something good. With a close connection to cancer I decided I wanted to raise awareness and money for the Breast Cancer Foundation.

Ben Mason
Initially, Mason intended on completing a circumnavigation of the South Island – a gruelling outing which was presented with some roadblocks. The plan now is to row out of Auckland and head up towards Cape Reinga, then back down to Tauranga before finishing in Auckland again. The venture is being held back by the fuel expenses so Ben and his team are welcoming any help and sponsorship to fund the fuel bill of $15,000. The more fuel Ben and his team can fund the bigger the row can become, for the worthy cause. South Island Rowing wish Ben all the best with his journey and encourage anyone who can to support his cause.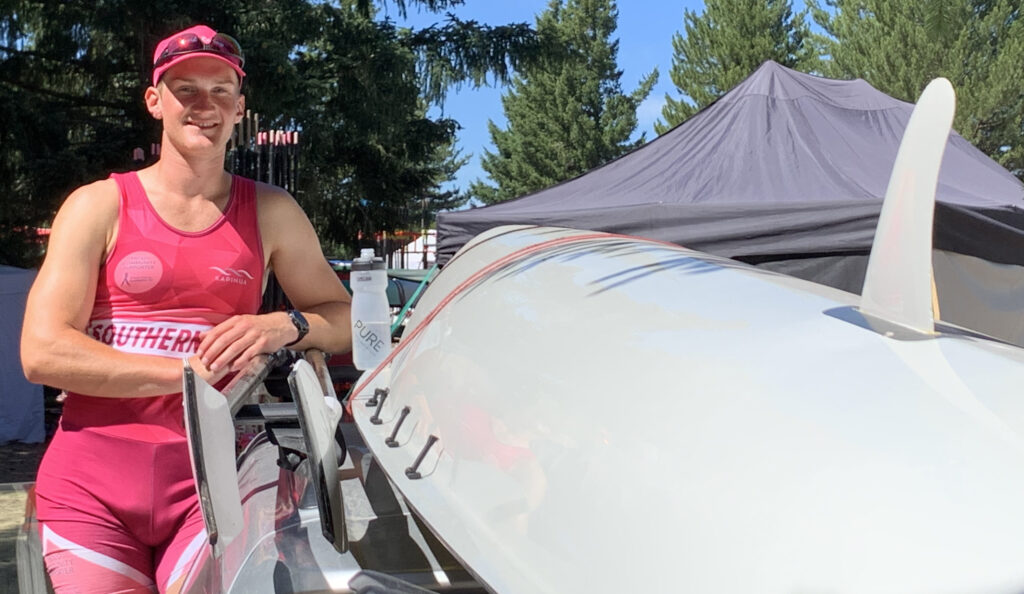 I could have rowed for 24 hours, around a lake, or even rowed for a week… but what I do isn't important, it's why I'm doing it that's important. I'm doing this to raise money to potentially save someone else's mother, but also on a broader scale help motivate all breast cancer patients even 1% more for when the tough days come around for them too.

Ben Mason